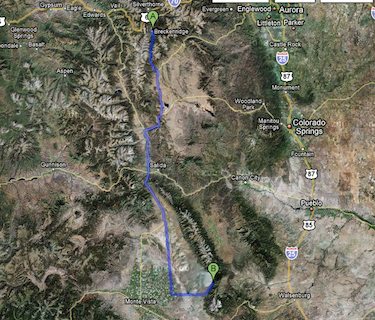 From Google Maps
From Breckenridge, Colorado, I headed south through Leadville.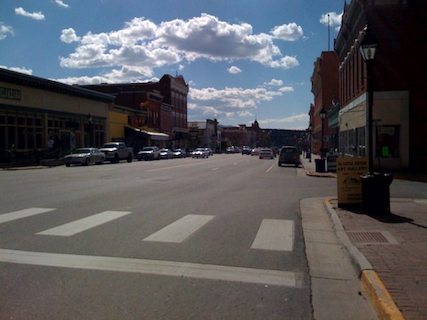 Leadville is another ski town but less well know then Breckenridge or Vail.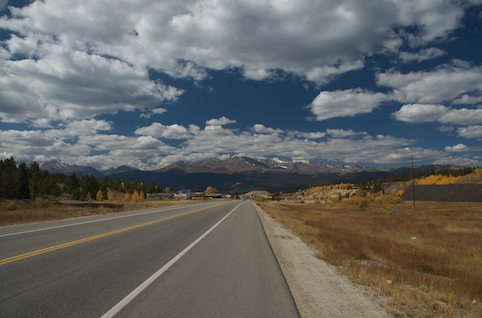 As with so many towns I had ridden through in Colorado, the vistas have been beautiful.
After Leadville, I motored partially up RT 82 toward Aspen. The leaves were changing and the colors were intense. I didn't ride all the way to Aspen though. I decided to just take my time today and enjoy the outdoors and make stops at my convenience.
At Twin Lakes along Rt 82, you could see many of the colors of fall in the mountain side.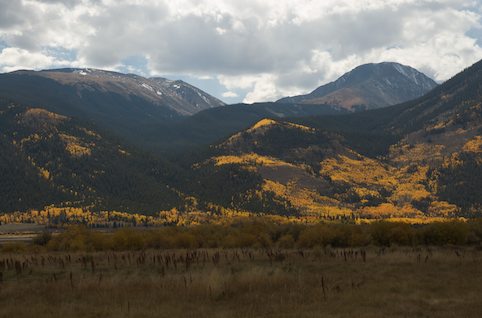 I spent the night at Great Sand Dunes Natl. Park and Reserve near Alamosa. Evidently water from the mountains washed the sand down to this area. Over the years, the elements created the sand dunes.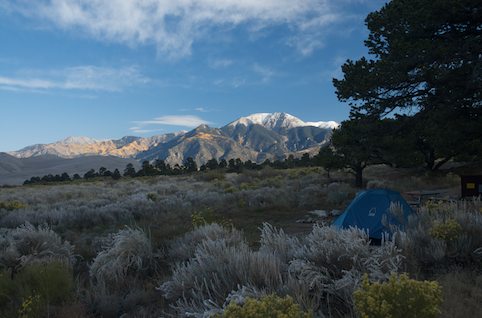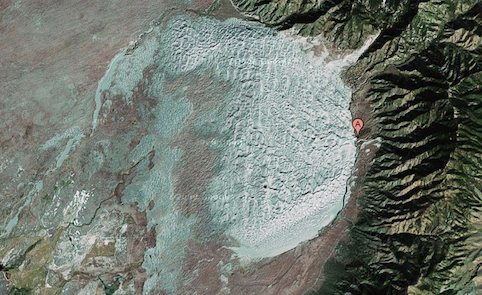 Satellite image from Google Maps
It rained right after I set up my tent near the dunes. The weather was such that it rain down by me but snowed up in the mountains just a little bit away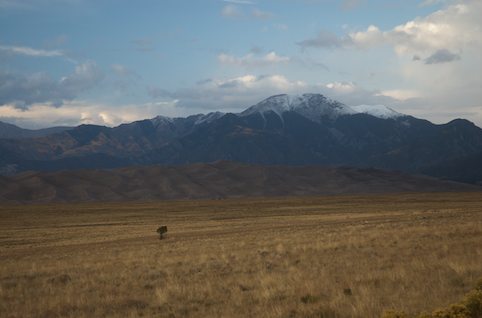 The next day I rode back to Albuquerque to see some of the Albuquerque Balloon Festival before I head back east. I'll get some pictures posted shortly.