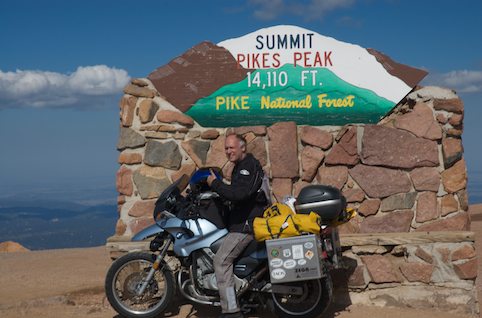 Well I rode my motorcycle up…and up…and up…and up some more. Until I reached 14110 feet at the summit of Pikes Peak near Colorado Springs.
At first I thought this was going to be a quick 45 minute trek up and back but after stop offs along the way and the slow going near the summit, my whole trip took close to 3 hours.
The distance to the summit is only 19 miles over a combination of pavement and gravel roads. The climb is steep and during the last 6 miles, I only had an average speed of about 20 miles per hour. I was doing better then many cars along the way.
I met some Harley riders at the top, one which was extremely nervous about heading back down. I had a much better experience and a better bike for this type of journey so I was fine.
At the summit, there was a gift shop and cafe. The elevation did affect me more than I thought it would by causing some light-headedness so I had to sit down for a few minutes until it passed. From talking to people, I wasn't alone.
I did find it interesting when I made deep breaths. I could definitely tell I was breathing thinner air.
For a snack, I ate some Pikes Peak donuts. Evidently these donuts can only be made correctly at this altitude. Personally, they didn't seem that special. I was hungry though so I polished off half a dozen. (They were smaller then normal.)
At the summit I was witness to some spectacular views as seen below.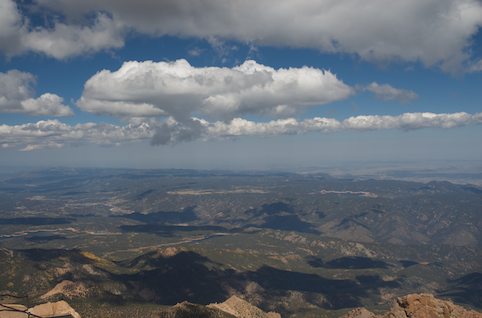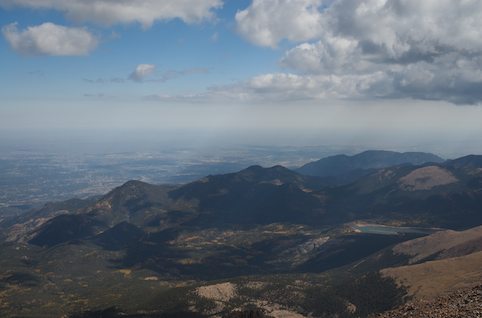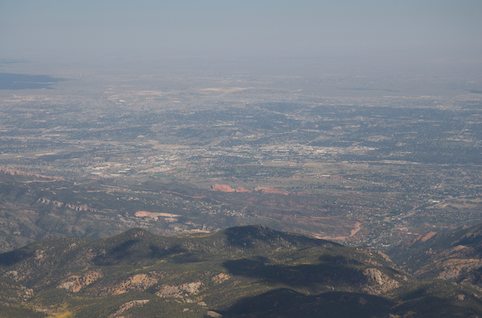 That is Colorado Springs in the distance.
Later in the afternoon I rode to a nearby park called "The Garden of the Gods".
It appeared to me like a miniature version of Arches National Park. I wasn't that impressed at first but after walking around, I grew to appreciate the park.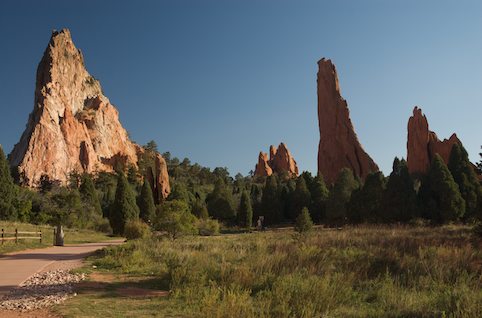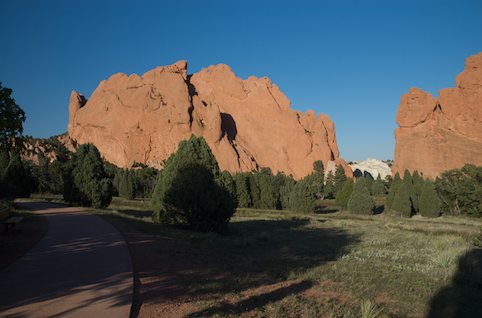 It was good day and well worth the ride.