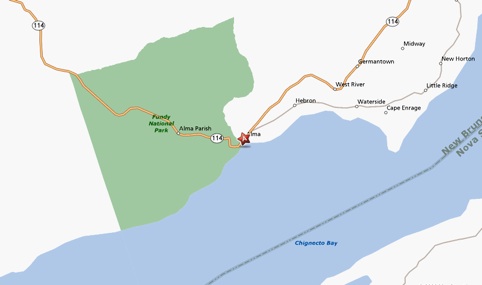 I"m in the Fundy National Park tonight near Alma, NB.
I'm planning on heading back to Bar Harbor or that area and possibly follow the coast on Rt 1 until I decide where to head west.
I'll get some pictures up soon. It's getting dark out and I have to get to my campsite.
This area is beautiful.
More soon…