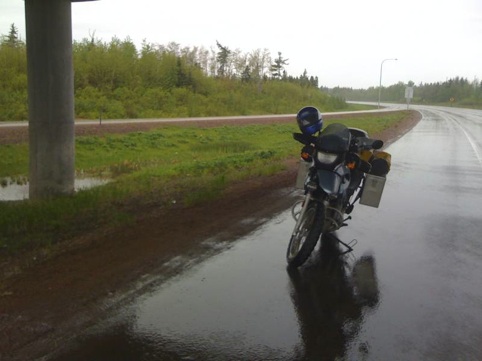 I didn't want to pull my camera out today in fear of getting it too wet so I don't have any pictures except for the one above from my Iphone. This is when I took a break at an underpass.
I rode about 180 miles from Hampton, NB to Charlottetown, PEI. 160 of it was in the rain.
The rain did stop once I arrived on PE Island. The rain is supposed to be gone tomorrow so I plan to trek around and do some sightseeing. I've been here once before. It is a beautiful place.