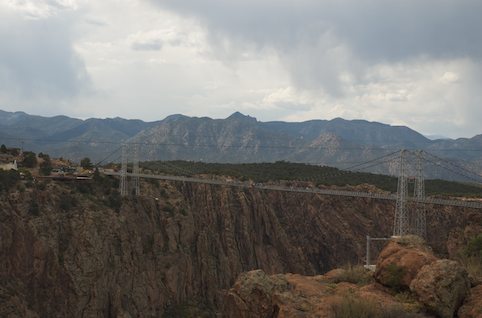 Sunday I rode from Gunnison to Canon City. On the way I stopped off at the Royal Gorge Bridge. It's considered the highest suspension bridge in the world.
Originally I was going to get on the bridge to see some of a bungee jumping competition. When I got there about 2pm, the competition was over. Plus they wanted $26 to get in to see the bridge and that was a little too pricey for me.
In fairness, the cost of admission included a tram to the bottom of the gorge and another going across. It still didn't seem worth it to me so I took a picture from the best angle I could find and rode off on my bike.