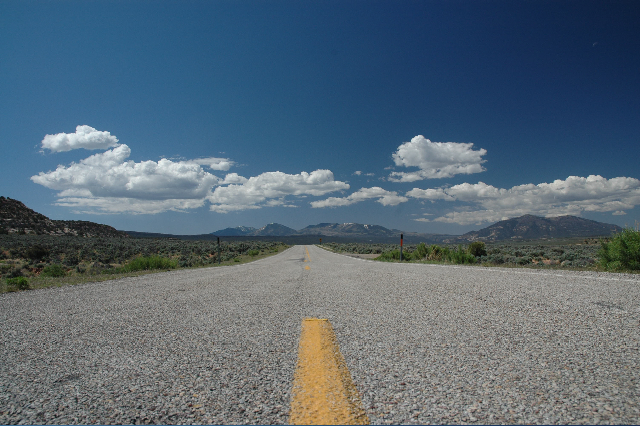 Family and friends,
I'm off on another trip!!!
I am afraid that I got a little too much cabin fever while looking for a new job in Albuquerque so I decided to take advantage of this time off and get in some more serious riding for at least a month or so.
For those of you that don't know, I moved to Albuquerque, NM in early Spring. I loved the area but the focus of my job search changed from starting a career in the I.T. field to searching for a web-based design and maintenance position at a television station. This is a very exciting and new area for TV stations. I feel my technical background and several years of TV news experience would fit very well within this area.
My blog is back by popular demand. Well, it was generally fun running it too.
I have revamped the site. It doesn't look anything like the old one. This new site will have a few things to make it more personal and somewhat easier for me to make quick updates.
I have movies in a sidebar box. (There is a Simpsons trailer there now just as a test.) I will put movies from websites I find from areas I have visited. I also plan to make some of my own videos and a video diary from time to time. I'm looking at getting a video camera soon. Something that is good but not too expensive but can handle being banged around on my bike. For now, I plan to use the Isight Webcam on my Macbook Pro.
Another change on my blog is the use of a sidebar box where I can update my location and give notes through my cell phone. This way if won't need Internet access all the time. I can text small updates straight to the blog.
Links from websites of areas visited will be added as well to the sidebar. These will consist of information I find of the area I am in.
I plan to do add little things like get the latest weather for the area on my blog and maybe even try to email pictures straight to the blog if I can find the right plugin.
My plan for the ride is to venture into some new areas like Canada and maybe even Mexico. I also want to travel through areas that I saw last year but didn't have enough time to fully enjoy such as Yosemite, Yellowstone and possibly Death Valley.
Though I hate to ride in cities, there are some metropolitan areas I would still like to see. San Francisco is one. Maybe even LA. I'm told that I should see Venus Beach. It's very good for people pictures.
I do plan to camp in a tent much more than I did last year. This time I want to get to certain locales and camp for 2-4 days and then travel the area and see what's around. Well…that is the plan.
I'm at my brother's in Port Townsend, WA now. All my belongings…well most of them are in a trailer that I brought up here.
My first leg of this trip will be up to Vancouver Island, BC in Canada. I plan to cruise around there for a couple days than come back down the east side of Seattle and head either south or east. I'm not quite sure yet. I would like to see Mt. St. Helens so I might head there first. From there I plan to make my way back to Yellowstone. After that I am not sure of my next move. As the blog says, we'll see which direction the wind takes me.
Bryan
https://listentothewind.com
I won't be available via cell phone until the 13th most likely since I will have my phone off while in Canada. Too expensive to call from there. I plan to find hotspots though.