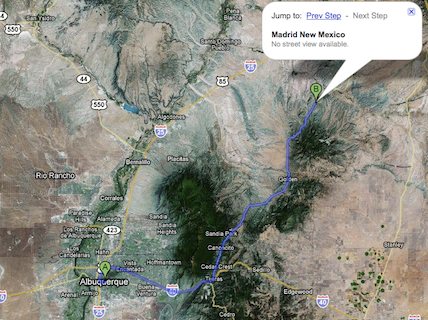 I decided to finally take a half-day ride up to Madrid and Cerrillos, New Mexico. The two towns are very close together.
Cerrillos is mostly made of gravel or dirt roads with very few shops.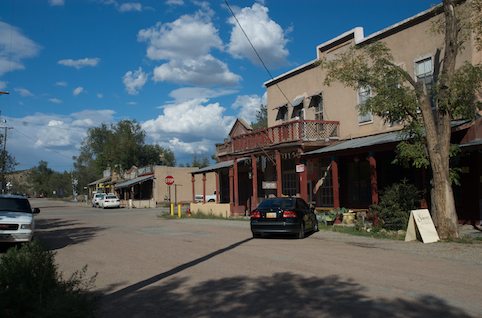 I came across the St. Joseph's Catholic Adobe Church and renovated home called Berardinelli House that use to be a saloon in its day.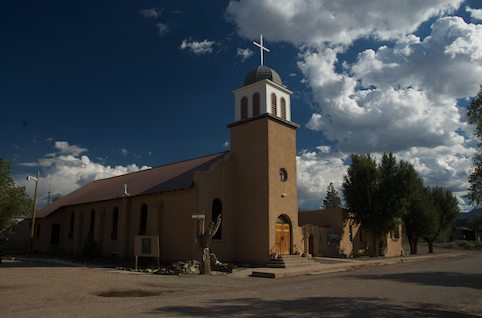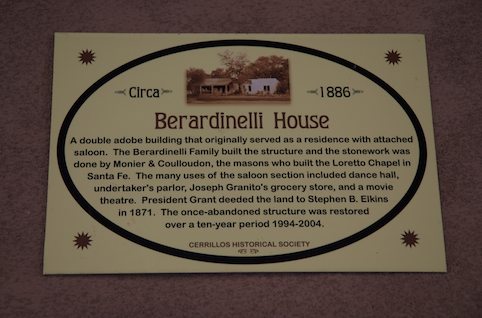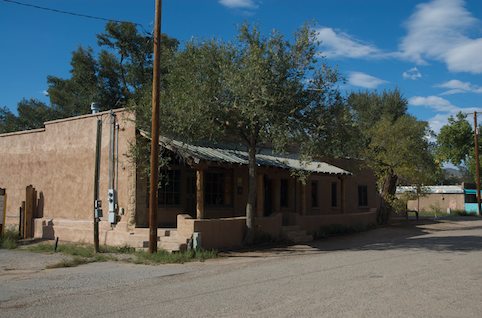 Evidently there is no leash law in the town because on more than one occasion I was outracing some mutts on my bike. This became a little annoying quite frankly.
The Casa Grande Trading Post was a Mom and Pop shop and mining museum. They also had about every bottle imaginable in the store. Outside they had a quant little petting zoo for little kids and BMW motorcycle riders. Most of the animals were common. Some weren't.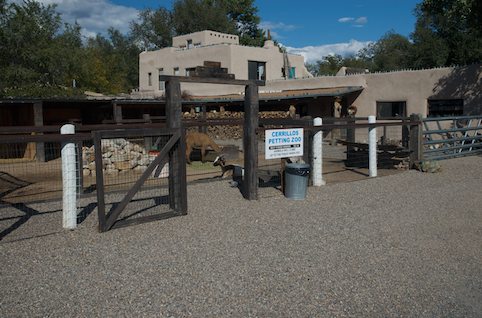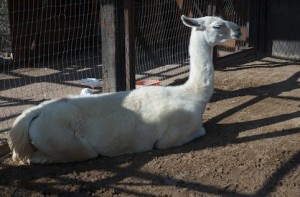 North of Madrid, NM, I stopped in a semi-famous or maybe infamous tourist spot called "The Bone Zone" It's just someone's front yard where a sculptor created all kinds of eerie art from different types of bones, glass and other items. It was worth a stop.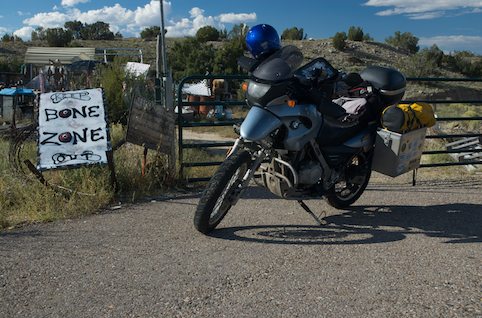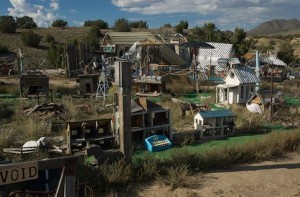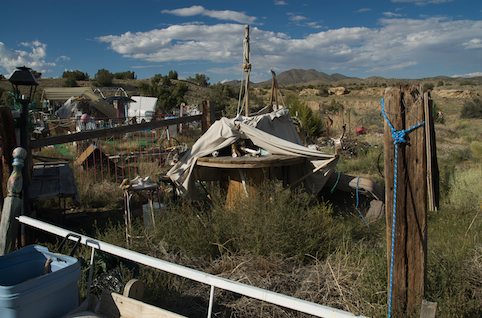 Madrid, NM is another one of the many "artsy" towns I have been through. Honestly I prefer the landscape around Madrid more than the town itself. Maybe I have gone through too many artsy places. The all seem to run together.
A couple years back the biker movie "Wild Hogs" with Tim Allen, John Travolta, Martin Lawrence and William H. Macy was shot there. A cafe that built and used in the movie is still there. (Sorry…I didn't get a picture.)

From Touchstone Pictures
The whole day was beautiful. The wide open spaces of New Mexico are just a delight to ride through. The weather was cool and the day was quite settling. The day help me realize how this would be such a great place to settle permanently again.