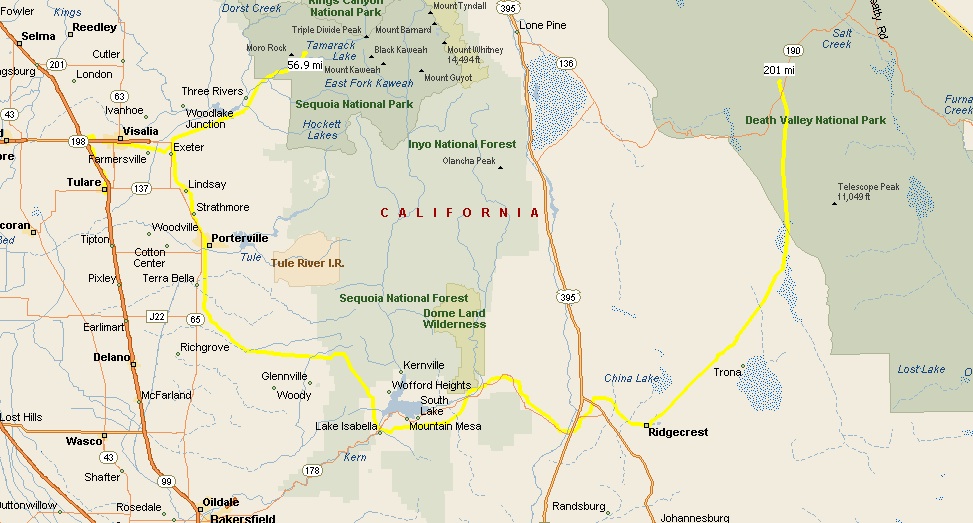 Note: You can click on the map to get a better view.
After my hotel stay in Tulare, CA and against my better judgment, I rode to the Sequoia National Park. I called the weather line that morning and they said there was ice and snow in parts of the park. It was beautiful in Tulare though so I figured it couldn't be that worse, 90 minutes away. Well I was wrong.
I got to Sequoia hoping that the roads would be clear by the time I arrived. The visitors station said no and even told me that 2 motorcycles had gone down in a certain area.
The ranger said it was safe up to the Giant Forest. I don't know if I would agree if it is in the forest by the picture below.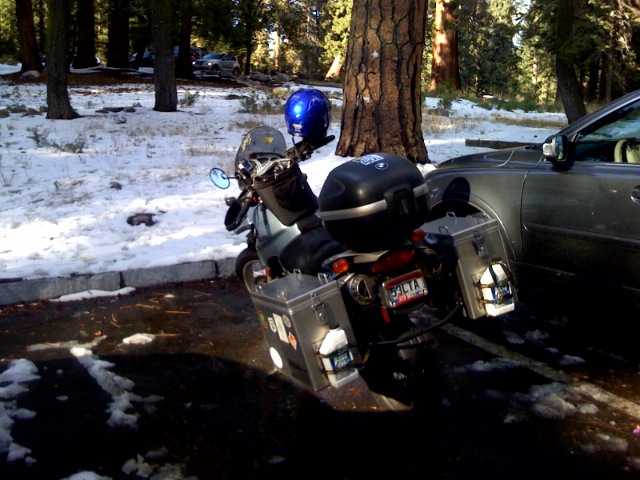 The above picture was taken at a visitor's center near the entrance of the Giant Forest. As I approached the road was went with only ice on the sides of the road. It is did make me nervous so I turned around at the visitor's center. For obvious reasons, I didn't feel safe going farther.
I'm in Boulder City, NV tonight. It's about 20 minutes south of Las Vegas.
I haven't had a chance to import my pictures from my camera but I will in a day or so. I am doing some minor bike work at a borrowed biker's garage tomorrow. I plan to hang around here until Saturaday most likely.
I met some great people over the last few days and see some beautiful areas. I even got up BEFORE sunrise to take some pictures of the Sand Dunes in Death Valley.
More to come very soon…