On Thursday, (June 6th) I wandered Charlottetown, PEI around lunch. The town is a mix of old with new. There are some buildings that were built in the 1800's while other are more current.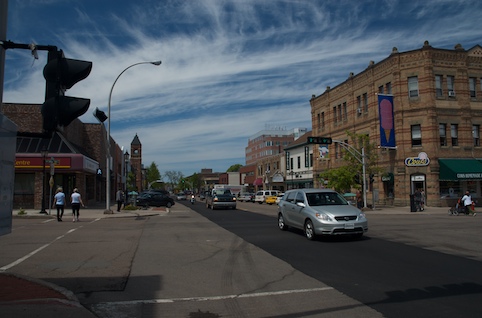 If you don't know already, PEI is all about the author Lucy Maud Montgomery and her books about Anne of Green Gables.
Quite honestly, I do like the stories. I got stuck watching the PBS movies "Anne of Green Gables" and "Anne of Avonlea" while working as a master control operator at a PBS station in college. From there I warmed up the storyline. Granted I am not as crazed as some of the people are about the books but the stories are entertaining. The CBC show "Road To Avonlea" is quite good too.
On Friday, I rode around the north shore of the island. I went into the towns of Cavendish and North Rustico.
Some of my friends might remember a picture I took of a toilet with pretty flowers inside. (I don't have the picture on hand) I framed the picture and had it hanging in a bathroom in my home. I remembered where I took this picture in in North Rustico so of course, I had to see if the commode was still there. It was without the flowers though.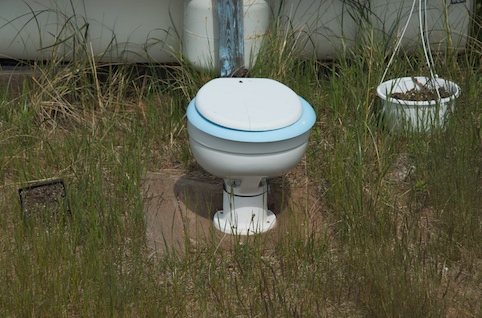 A merchant near there told me that the whole area along that beach was taken up by vagrants about 15 or 20 years ago. Funny thing is, that area of North Rustico was never incorporated so after a view years, the people living there claimed "squatters rights" and now they own the land.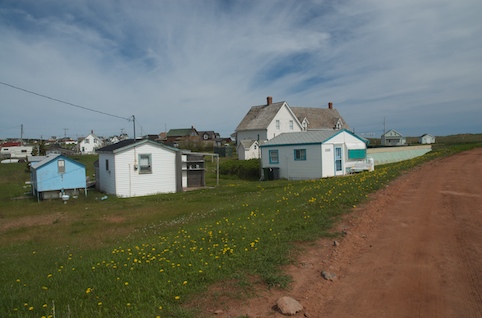 The beach is made up of mainly trailers and some very basic homes.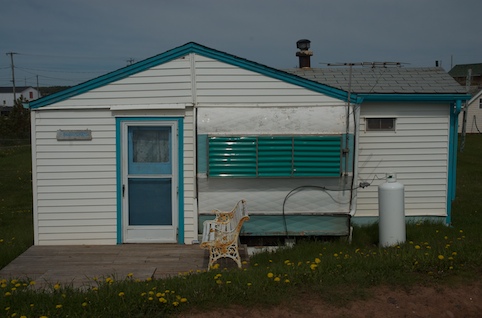 This person evidently wanted to expand on his trailer so he built a home around it.
All and all, North Rustico is a nice quiet fishing town with charm.
After visiting North Rustico, I rode up to Cavendish. This is where all the Lucy Maud Montgomery touristy stuff is. The area is called "Anne Land".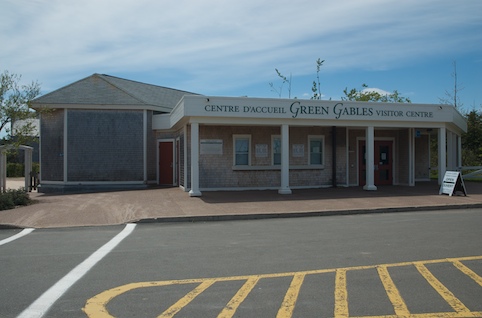 I stopped by the Green Gables visitor center where "it is said" that Montgomery got some of her inspiration for her writing.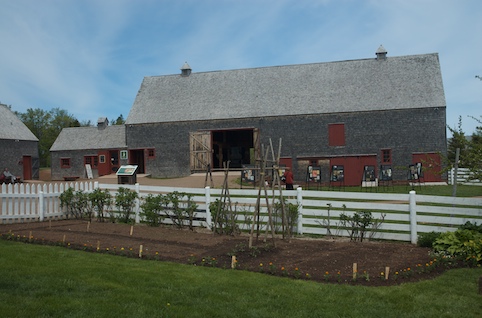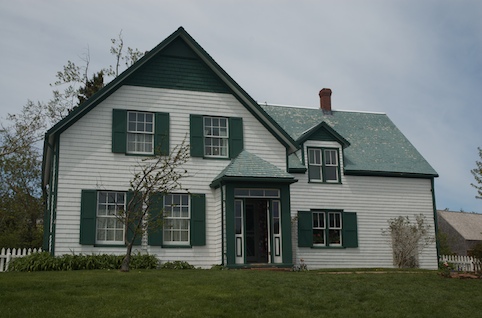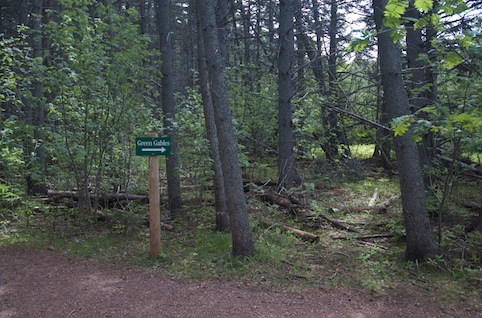 The place had a barn, a house where Montgomery stayed at times and some trails she hiked. It's not really my thing, but interesting enough.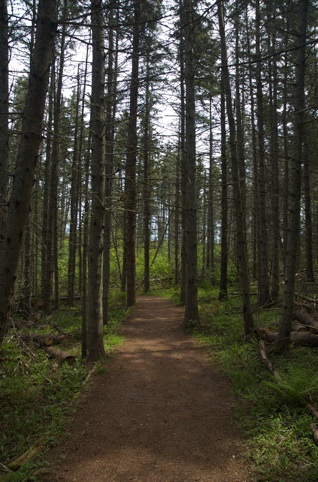 The woods were pretty to hike in, something that I haven't done much of on this trip.
After Cavendish I rode around the island the rest of the day and just enjoyed the dry outdoors.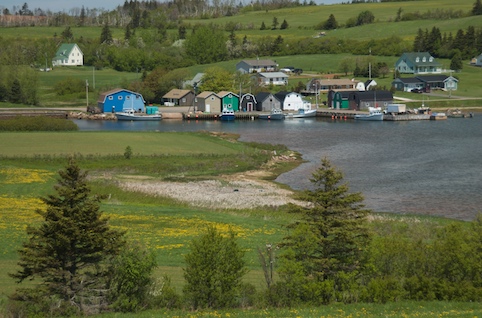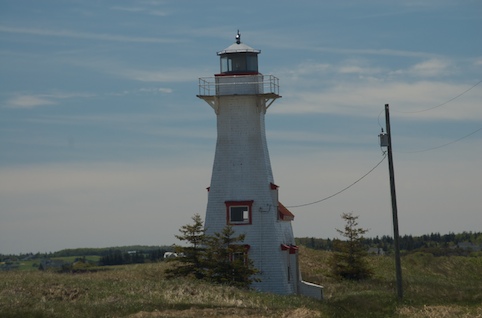 At one point I walked on the beach on the north shore and came across these birds nesting in the cliffs. If you know what type of bird they are, please let me know. They were fun to see.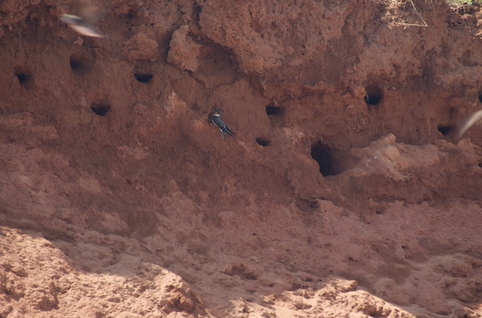 I will have more soon…