From Albuquerque, I arrived in Canyon De Chelly on Tuesday evening to a beautiful sunset.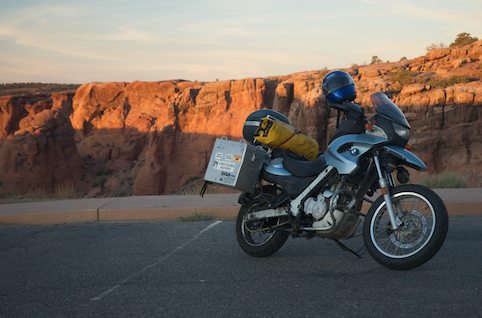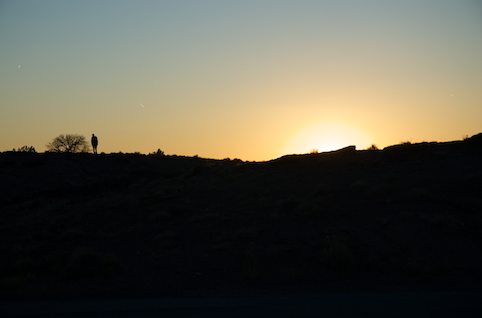 That evening I got a visit from a friendly stray pup. I shared a snack with him which I realized later in the evening that he promptly told his friends. Later when I got back from a short errand, he and two of this buddies were eagerly awaiting my arrival.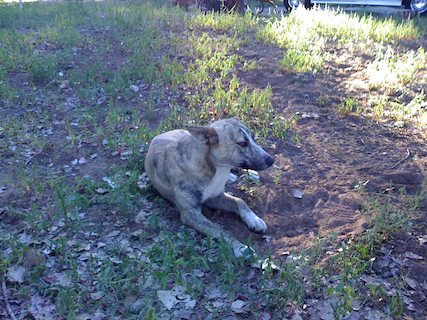 I didn't have any food to share but that didn't seem to matter to them. Let me tell you, it is spooky to be sitting at a picnic table with only a flashlight at night to turn the light and see a pup right next to you giving you those feed me eyes. Luckily they didn't turn mean.
The next morning another mutt must of got the word because he decided to hang out with me while I was packing. All the animals where quite tame. It's probably good that I was on a motorcycle or I would of been tempted to bring them along.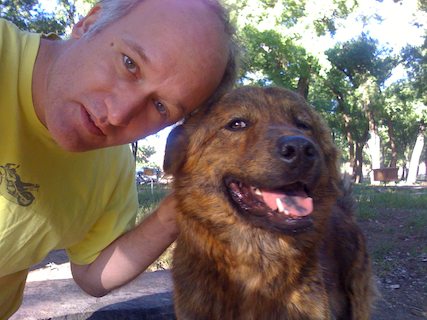 I had a very picturesque ride up to Moab on Wednesday. I will let the pictures do it justice.
I stayed at a campsite near town call "Up the Creek" campsite. I've been there several times now. It's quite pretty and convenient.
What's nice too. I always sleep really well in Moab.