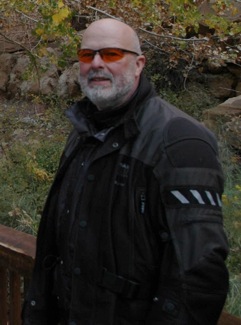 I am flying to AK on Sunday and will spend the summer fishing, I guess the greatest lesson I learned the last 9 months is that work is terribly overrated.
Be back in the Southwest in the fall. Jean-Pierre Pellet
I met JP at Zion National Park in Utah last fall. He quit his job working with a cruise liner in Alaska. His plan was to go riding for about 6 months, then start looking for work. Obviously that has changed.