I was looking for a campsite in Sequoia. I rode into the Potwisha campground. The camp was full but as I was leaving these two RVers, Leon Johnson and Eva Pendley waved me over then told me to set up a tent anywhere on their site. They had plenty of room.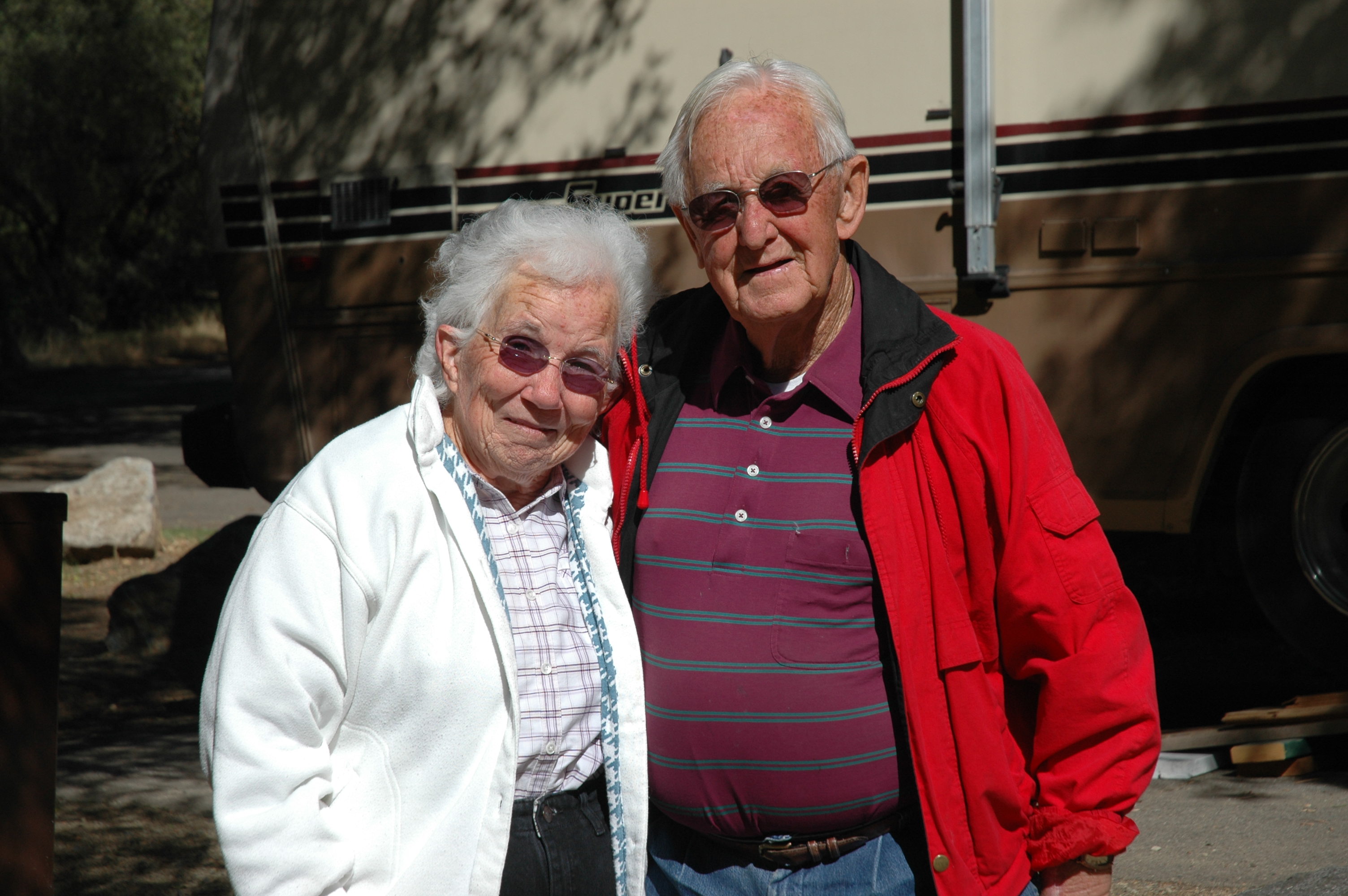 I stayed there for 2 nights.  We had delightful talks over morning coffee.   Leon told me about a log cabin kit he bought on Ebay. He is planning on putting it together on a piece of land up in Montana soon.
The last day in Yosemite, I met Lynn, Easy, Vera and several other people from the same family that were meeting there for a family gathering. (I didn't get a picture) They were from all over the country. I drank a beer with them before I went to bed and had breakfast with them in the morning before I left the park.  Good people as well.
I'm beginning to feel that this trip is about meeting new people. Since I am camping so much, I am getting acquainted with lots of "folk". It makes you realize that there are alot of great people in the world.
More about my Death Valley experience next…