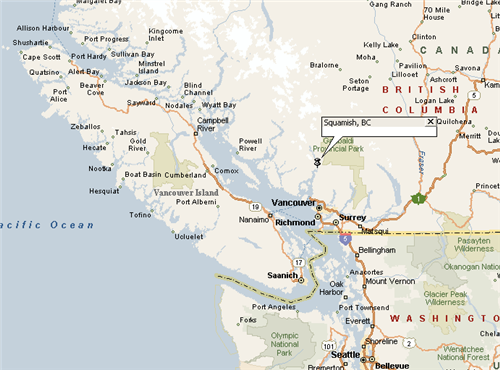 Well I stayed in my first motel of this trip last night. You get a bit of "Sticker Shock" when you have been paying $10 a night to camp. Granted you aren't going to the bathroom in a hole with flies for company. That said, camping has worn on me pretty good this trip.
My second night on the road was a campground next to Lake Cowichan. I was a "stones throw" from the lake.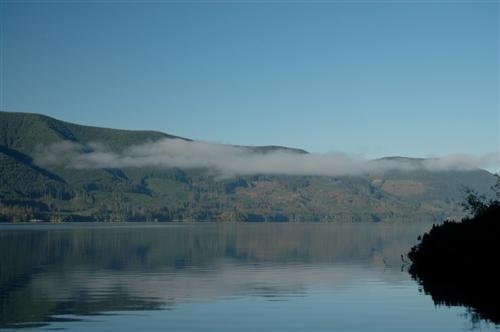 This is what I woke up to. Nice eh?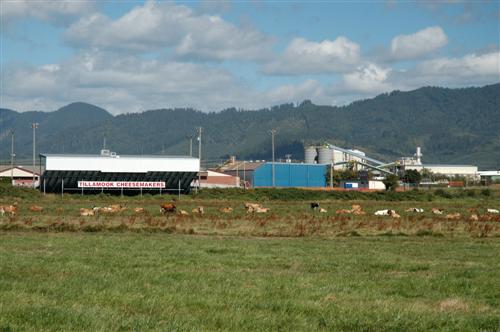 The plan for the next day was to go to Ucluelet on the west coast but I met an Irishman at the campsite that recommended that I just head up the east coast.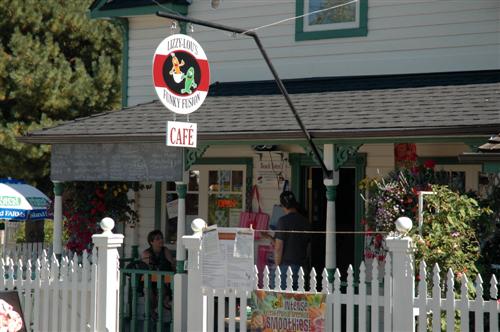 I stopped for lunch at Lizzy Lou's Funky Fusion Cafe in Chemainus and had a very good vegiwrap (with red peppers) as a local recommended. I had a Mocha coffee as well but Lizzy was about being healthy so I got some kind of protein powered mocha instead.
A very sweet couple owns and runs the place. Tim the husband, kept saying how he came down to visit his wife…(and Eh,) she put me to work. (Eh)
That evening I stayed at a Provincial campground at Comox, BC near the ferry station where I would depart Vancouver Island the next day.
The following morning I took a very foggy ride from Comox to Powell River near the BC mainland. Guess what? I met another F650 rider.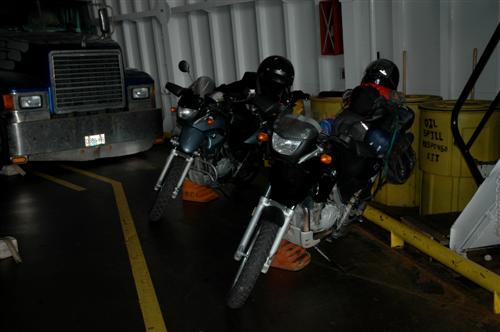 We docked at Powell River at Hardy Island. From there I took the next ferry in Saltry Bay and headed toward Thormanby Island. This was a much more pleasant ride with great scenery and very little fog.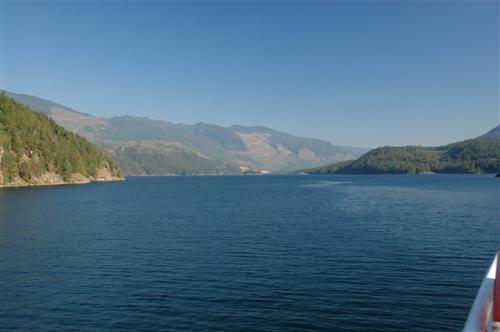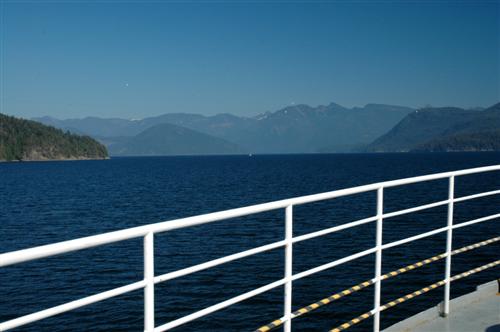 I overnighted on the island and FINALLY got a shower and shave after 4 days. I think bears were probably avoiding me at this point.
The next morning I took the ferry to West Vancouver. Headed to a BMW shop. (I'm addicted to these places.) I picked up minor things.
From there I took Rt-99 NE to Squamish. Man!!! It was a pain too. They are widening the road all the way to Whistler for the Olympics.
I'm staying an extra night in Squamish but at a campsite. $20 It's just cool out and cloudy. I have to figure whether I am going to head to the Canadian Rockies or not. Weather isn't the greatest and the evenings are around 32 degrees. Something to sleep on.
More later…