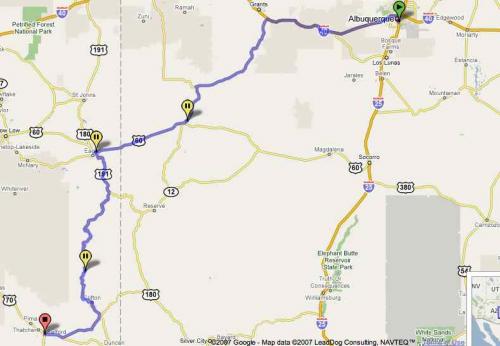 Click to enlarge
After I left Albuquerque, I headed southwest toward Clifton, AZ. I was told by a friend that the route down RT-191 in Arizona was quite pretty and very twisty and slow. I was not told that a copper mine was enroute. I arrived at night so I couldn't really see much except several buildings stringing along for about 10 miles. At one point I rode under a conveyor belt that was moving dirt. I saw lots of lights and lots of trucks on the road.
I was going to overnight in Clifton but there was no place to stay so I rode down to Safford, AZ.
When I left Safford, the next morning. I learned cotton was the crop produced in that area. Some of the cotton fields were very stunning with the mountains in the background.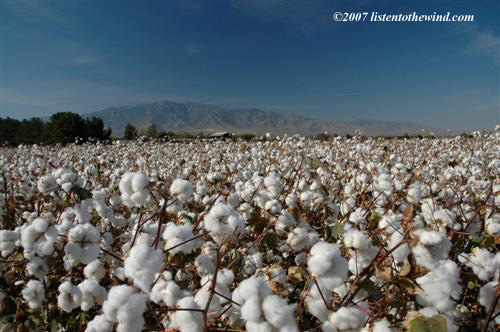 After taking pictures of cotton fields, I headed to Tombstone.
I left my six-shooter at home.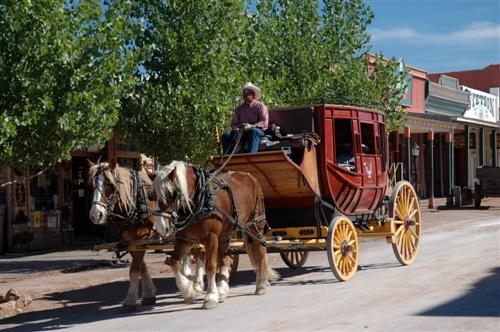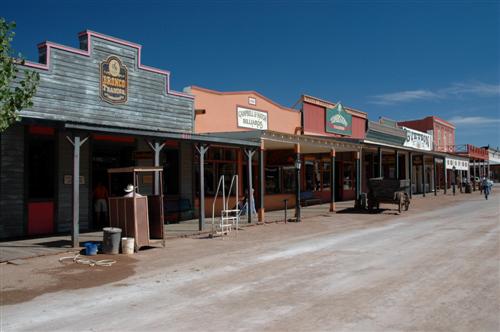 The town was just a slight cheezy for my tastes but it was fun none the less.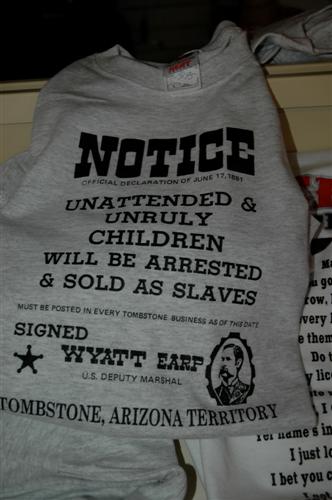 Other singles with no kids probably find this shirt as funny as I do.
After eating lunch in the local "saloon", I headed west riding toward Tucson. From there I rode southwest to the Organ Pipe Cactus Natl. Park.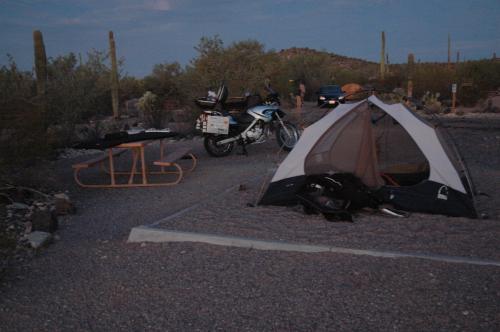 I camped about 10 miles from the Mexican border. I was told that the area is a popular crossing for illegal aliens though I never saw anyone. I did see choppers flying around in the middle of the night. I don't know if they were looking for illegals or not.
I woke up at 6am the next morning. Earlier than I usually get up. The payoff was worth it to see the sunrise.