I'm happy to say that I've had more good weather than bad while in Bar Harbor. I did get rained on pretty hard yesterday on the way back from the Bass Harbor Lighthouse.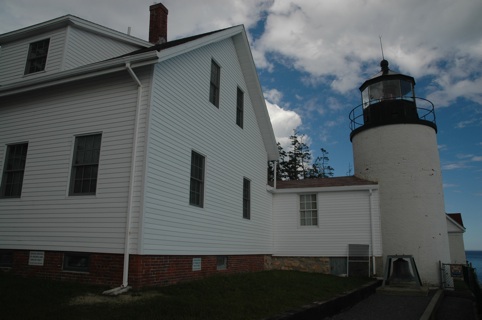 Problem was that I wore jeans and hiking shoes while riding and not my riding pants and boots which are waterproof. I've got most of my gear dry this morning except for my hiking shoes and now they are riding on top of my bags on my bike until they dry.
Before the rains came, I rode up to Cadillac Mountain, the highest point in Acadia National Park.
It was a fun twisty road to the summit, with lots to see.
On Sunday, I rode down to Camden, ME. It's about 75 miles south of Bar Harbor on Rt 1.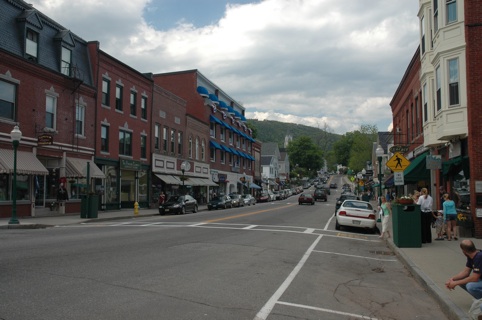 While in Camden, I stopped by the Mid-Maine Sports Car Club, which was having an auto show downtown.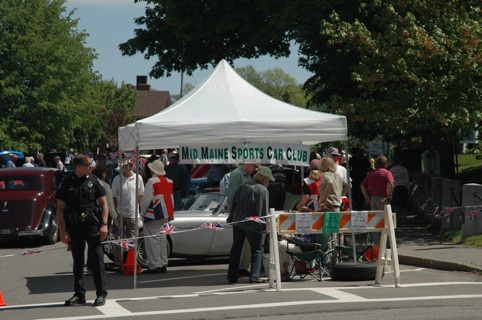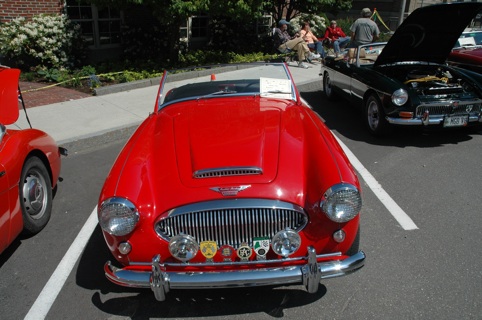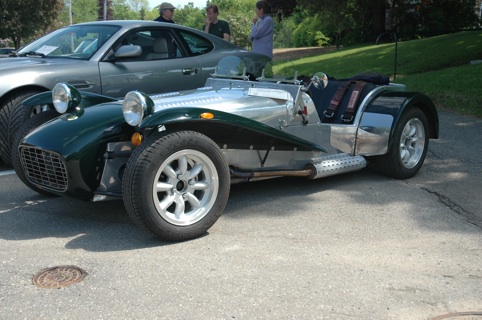 After the auto show, I had a very good Haddock sandwich at the Bayview Restaurant on the dock and was convinced by a very pretty waitress to try some of their homemade blueberry pie which was delicious as well.
Now I have to figure out where I am going today. Originally I was going to ride into Canada along Fundy Bay, but I am not feeling too inspired. My back is a little sore and yes…rain is on it's way. Another front is supposed to arrive tonight and last through tomorrow night. UGH.
If I head to Canada, my email and phone will be very limited. It's expensive to even turn on my phone because of possible text messages and the such that will be charged international rates
Anyway I will update next when I can. I have to tell you it is very tempting to just hang around Bar Harbor for another couple days.
More later..
UPDATE: Feeling more inspired to head north. Weather is better in Canada