I side tracked my trip from Monument Valley today and wound up in Page, AZ. I've been having a slow oil leak from the sump plug (Oil drain plug) of my bike. I didn't have the right tool to tightening the bolt. I ran out of spare oil too so I decided to see if I could get both in Page, AZ.
I got both items but ran out of time to ride to M.V. so I decided to overnight here. The day wasn't a loss. I got a much needed bath for my motorcycle. I also came across some ballooners gluing up the inside of the balloon. The adhesive strengthens the fabric.  I never realized how large these balloons are.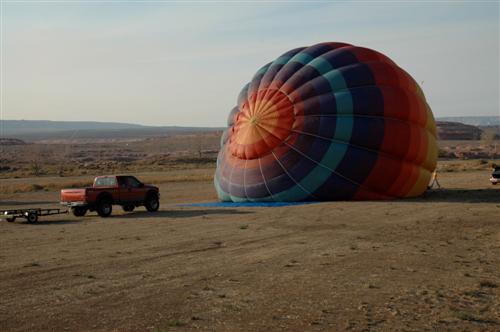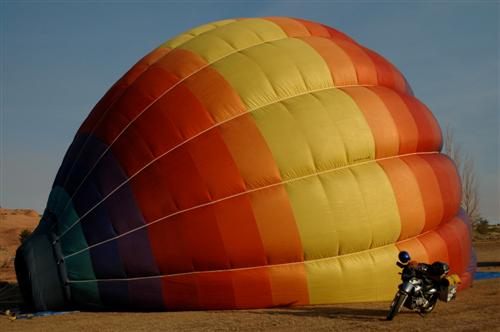 Tomorrow, onward to Monument Valley.