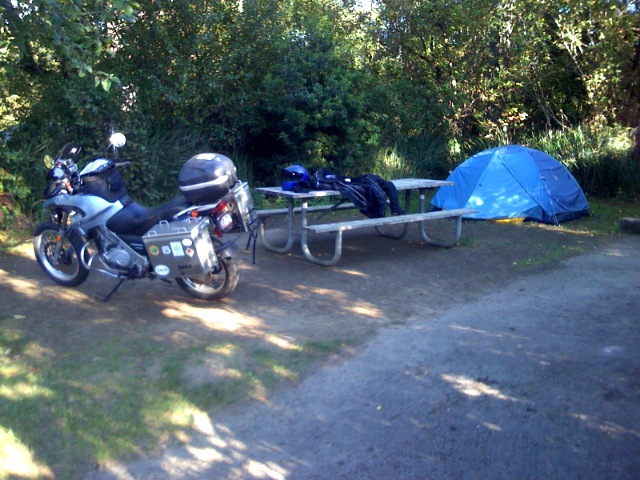 Tonight I am camping in Lincoln City, OR off the Pacific Coast Highway.
I stayed here last year as some might remember but the weather was quite nasty then.  Since blue skys were predicted, I decided to take a gander at the town again.  The place is quite pretty.
MT. St. Helens was somewhat of a bust this morning.  The road up to Windy Peak, where you can see the volcano was closed.  Well that is what some of the locals and geologists at the campground told me.  They did say that I could probably sneak around the gate with no problem but I didn't think that would be wish.
Instead I just took a short ride around the area.   The excursion was still worth the views I got.
I haven't decided whether I am going to stay here an additional day and ride around or not.  I'm getting tired of setting up and tearing down my tent each day.  I might just leave it and shoot off some direction for the day then come back tomorrow night.  The leading thought is up Rt-101 north along the coast.
More to come…