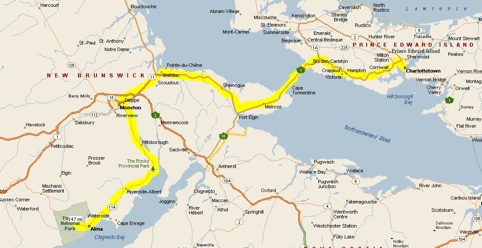 On Saturday, I left Prince Edward Island and crossed over the Confederation Bridge back into New Brunswick.
At first, stopped in Dieppe at local BMW dealer to see if they might have a part I needed. While there, I talked to a few people and rode through town and ate lunch.
From there I started down RT-114, part of the Fundy Bay Drive toward Hopewell Rocks. This area has some of the most dramatic changes in their tides. At low tide, you can walk below the cliffs. Once high tide comes in, the water rises over 45 feet in the same area. I was there at high tide.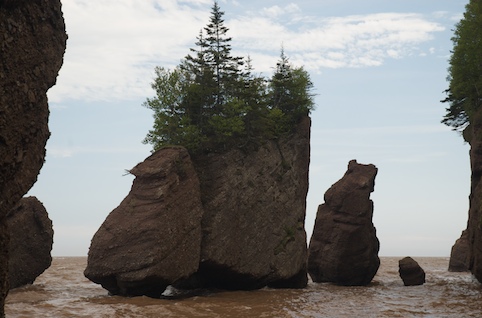 Below is the same rock but at low tide.
After Hopewell, I rode to Alma, NB and Fundy National Park and camped overnight in the rain. Actually it wasn't that bad this time. 😉