I pretty much have decided NOT to go into Texas now. Time is starting to get tight and Texas bikers were actually telling me not to ride through Texas. One told me that except for a few places, it is just flat. So for now I am going to take their advice.
I did about as much as I wanted to do in Moab but there are still some things in Zion I want to see and trails I want to hike. On top of that, IT IS WARM AT NIGHT. In the 50's at least. I was getting tired of 40 and 30 degree tempertures of the past few days and anything directly south of Moab wasn't much warmer. Because of these factors, Zion seemed like a good place to revisit before I head into Arizona. I left Moab Tuesday and rode to Panguitch, Utah which is near Bryce Canyon. I actually stayed in the same motel as last year. I remember the place being nicer, but it was clean and inexpensive.
Before I made it to Panguitch, I was lucky enough to experience the sunset at "The Red Canyon" near Bryce.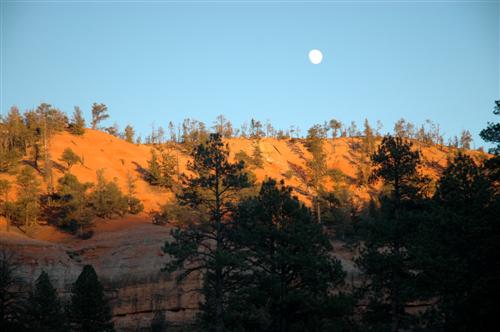 The next morning after in warmed up, I headed to Bryce Canyon.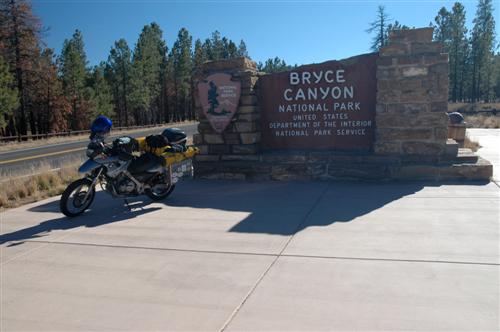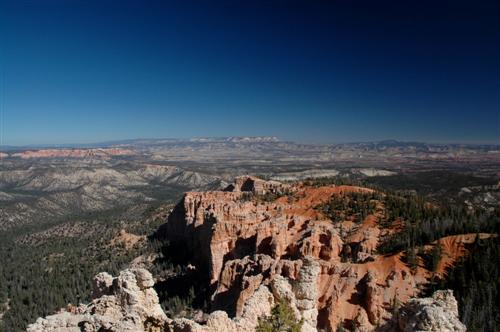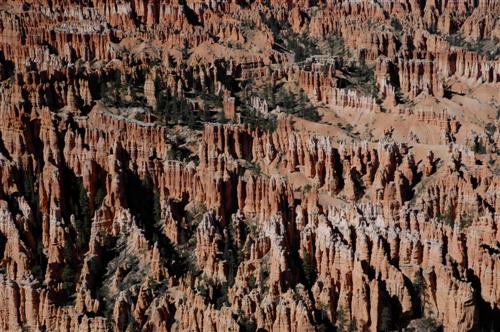 This is called "The Natural Bridge"
I got to ride farther into the park than last year, when roads were closed. The park is pretty but too cold to camp in so I headed out to Zion.
I'm back in Zion now at the South Campground near the Visitor's Center.
My plan is to stay here in Zion until Sunday morning. Then I will head to Monument Valley and camp there a day or two. After visiting Monument Valley, I will work my way to Albuquerque and do my 6k maintenance. After that I plan to head south to White Sands and possible Carlsbad Caverns. Next, I will head back west toward California. Then find a window of opportunity to ride as dry and warm as possible back to Washington State. At least that is my plan today. 🙂
I'm really excited about Monument Valley.