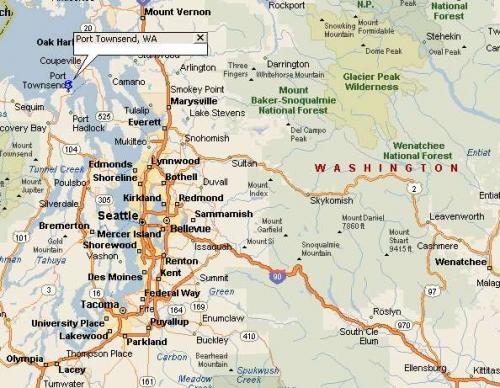 I made it back to my brother's in Port Townsend, Washington a couple weeks ago. I was very wet and very cold, but safe and sound.
A 900 mile trip from San Francisco that should of taken 2 days, became 3, because of chilly temperatures but mostly because of all the rain and some fog I came into.
On the first night, I stopped short in Ashland, Oregon because of alot of rain and a nasty fog. It reminded me of those trailers I saw recently for the movie "The Mist". I could see in this fog, but just enough to see the lights on vehicles near me. Maybe 15 feet in front of me. Since I was more worried about people seeing me that the other way around, I decided that a Best Western that I came upon would be nice and SAFE place for me to stay the night.
The next day, I didn't have to deal with fog but there was still plenty of heavy downpours to ride in. Adding that the temperature was 45 degrees, I soon came to the conclusion that watching Sunday football in a nice warm motel room sounded better, so I stopped in Salem, Oregon for the second night.
The third day went much better. Once I passed Portland though, I met up with some more rain and those nasty 40-45 degree temps. After about 90 minutes, the rain let up and and I made it safely to my brother's.
I'm sorry to say that I didn't get any pictures of my wet and cold experience. Honestly there were not many good pictures to take. Besides, it was important to keep my camera dry.
Below are some, but not nearly all of the highlights from my trip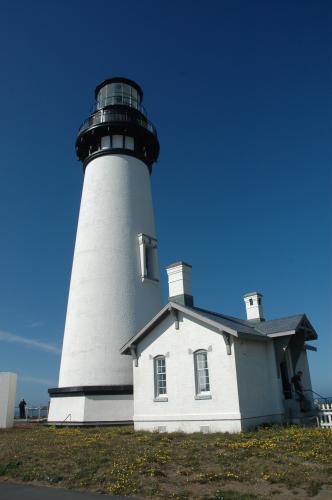 Lighthouses are one of my favorite landmarks to explore. There were plenty to see along the Pacific Coast Hwy in Oregon and California. This one is called The Yaquina Head Light Station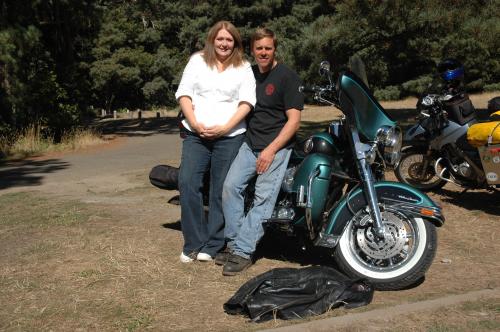 I met some wonderful people along this trip. Here I shared a camp with Greg and Debbie Langlow. We met riding down the Pacific Coast Hwy.
I really wished I documented this trip with a video camera. I probably could have produced a 30 minute show, just on my fellow biker Les who I met in Death Valley. The man works in Death Valley for 5 months in the winter, then rides for 7. He has 275,000 miles on that Gold Wing he is sitting on and he has been riding bikes for almost as long as I have been alive.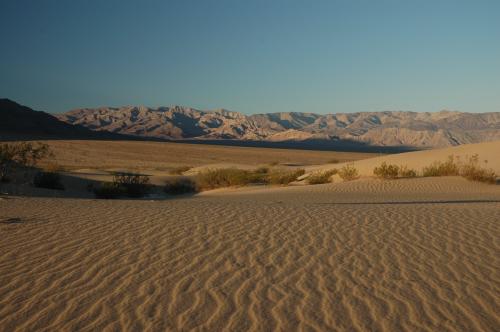 Above are some shots of Death Valley at the Sand Dunes a little after sunrise.
This is Half Dome in Yosemite Natl. Park. You can hike to the top and back in about 12 hours. I didn't do that hike on this trip but I plan to some day
.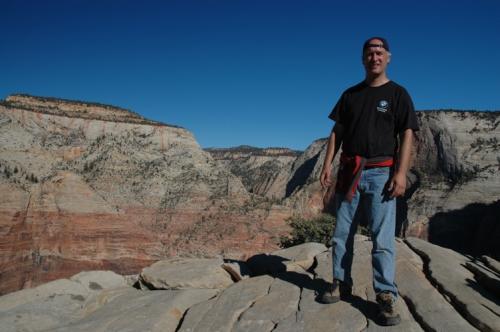 This is me atop Angels Landing at Zion National Park. It's the second hardest hike at the park. Observation Point is the consider the hardest…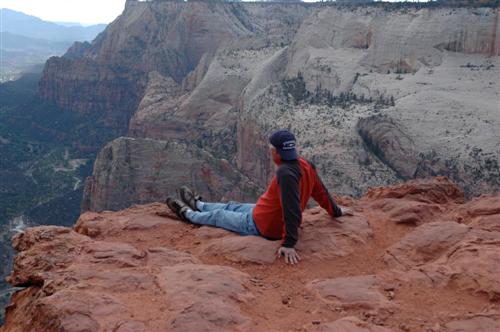 …so I did that Observation Point the next day.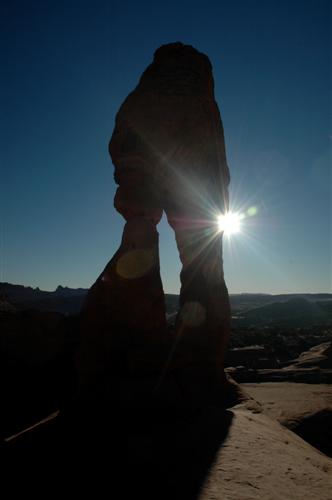 I did more hiking at Arches Natl. Park. This hike was to Delicate Arch.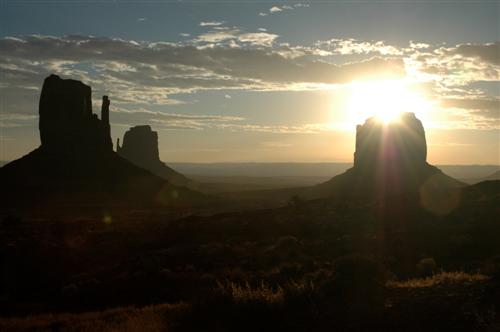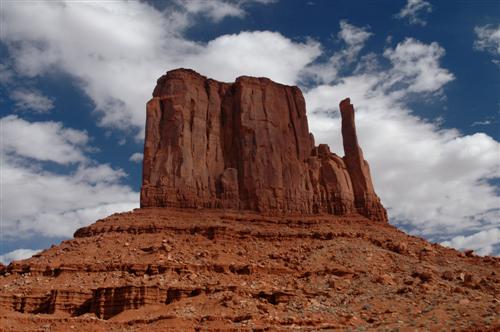 Then there was Monument Valley.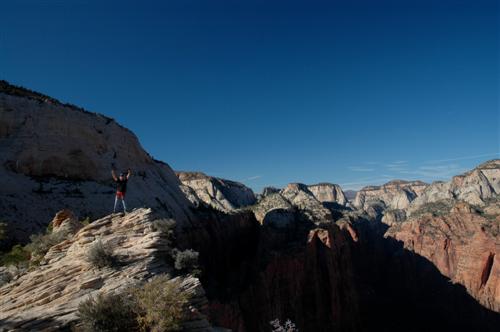 Like I said, this was an incredibly exciting trip. One that I am glad I took and will never forget.
One day I hope to do this again in my life. Next time, maybe overseas. Time and $$$ will tell.